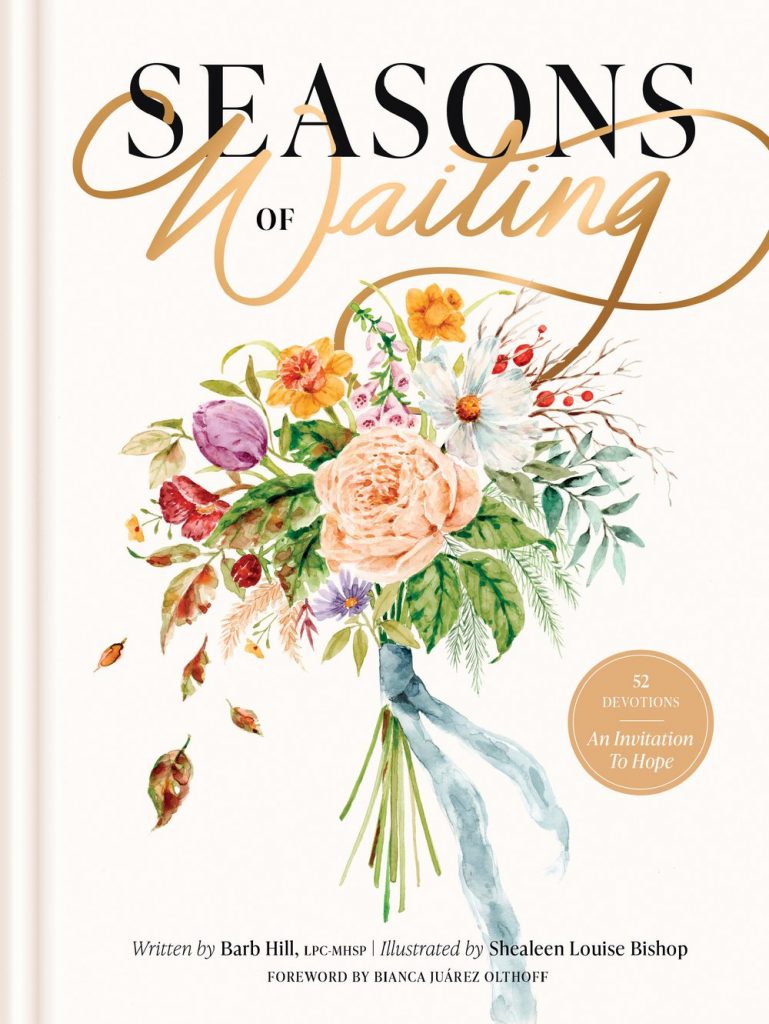 Perhaps you're praying for a spouse, a baby, a career, physical or emotional healing, or the restoration of a relationship, but nothing seems to change.
In Seasons of Waiting, licensed therapist and fellow "waiter" Barb Hill invites you to a safe space where you can slow down, breathe, and reconnect with yourself and God. 
Barb comes alongside you as a compassionate guide to validate the disorienting experience of waiting. As you journey through each season together, something transformative happens–you begin to see God, yourself, and your waiting differently.
This transformation reorients your heart and mind so you can embrace a more fruitful way of waiting; one that empowers you to live wholeheartedly.
Let these thoughtful devotions spark curiosity, speak truth, and reawaken hope in your heart through every season of waiting. 
It's a bold act of courage to choose hope anyway.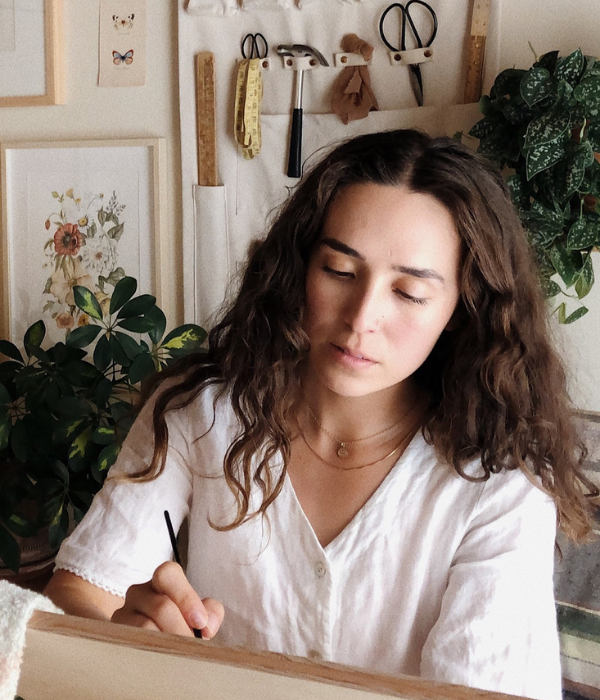 Meet Shealeen Louise —
Illustrator of Seasons of Waiting
Shealeen Louise is a watercolor painter based out of Corrales, New Mexico — a small village outside of Albuquerque, where she was born and raised. She grew up in a family that encouraged creativity at every turn, and she spent much of her free time as a child drawing, baking, writing plays, and playing piano.
Behind the Scenes with Shealeen Louise
What people are saying about Seasons of Waiting…
Bianca Juárez Olthoff
Seasons of Waiting will help bring transformation and a deeper experience of wholeness—body, mind, and spirit—to your life.
Bianca Juárez Olthoff | Bestselling author of How to Have Your Life Not Suck
Dr. Deb Gorton
If you've struggled in a season of waiting or find yourself in one right now, this book will challenge you to reconsider the story of waiting that God is writing in your soul and to embrace a new narrative that includes opportunities for curiosity, hope, and courage.
Dr. Deb Gorton, Clinical Psychologist, Professor, author of Embracing Uncomfortable: Facing our Fears While Pursuing our Purpose.
Adie Camp
Seasons of Waiting is unique as it merges the world of faith and mental health with so much grace and wisdom. Barb's insight as a counselor shines a beautiful light on not giving up hope while we navigate the not-so-easy seasons of waiting for our dreams and promises to be fulfilled and as we learn to trust God with the process of our growth.
Adrienne Camp, Author & Musician
Ginny Ownes
Seasons of Waiting not only offers encouraging revelations to those who find themselves journeying through the process of waiting, but Barb Hill offers keen insights on how to walk that road with thoughtful and joyful hope. Her beautiful, personal approach to writing, colored by the wisdom she has gleaned from her years as a therapist, make this book an excellent read for those in a season of waiting, or those who simply wish to consider how they might respond to the God-ordained purpose of each moment.
Ginny Owens, singer/songwriter, author, teacher, and advocate
Beth Graybill
Whether we're waiting for someone to love, something steady to hold onto, a change in our circumstances, or a shift in our perspective, seasons of waiting have the potential to bring out the worst in us. But Barb reminds us that seasons of waiting also hold the potential and possibility to bring out the best in us if we're willing to wait with hope.
Beth Graybill, Consultant, Teacher & Storyteller